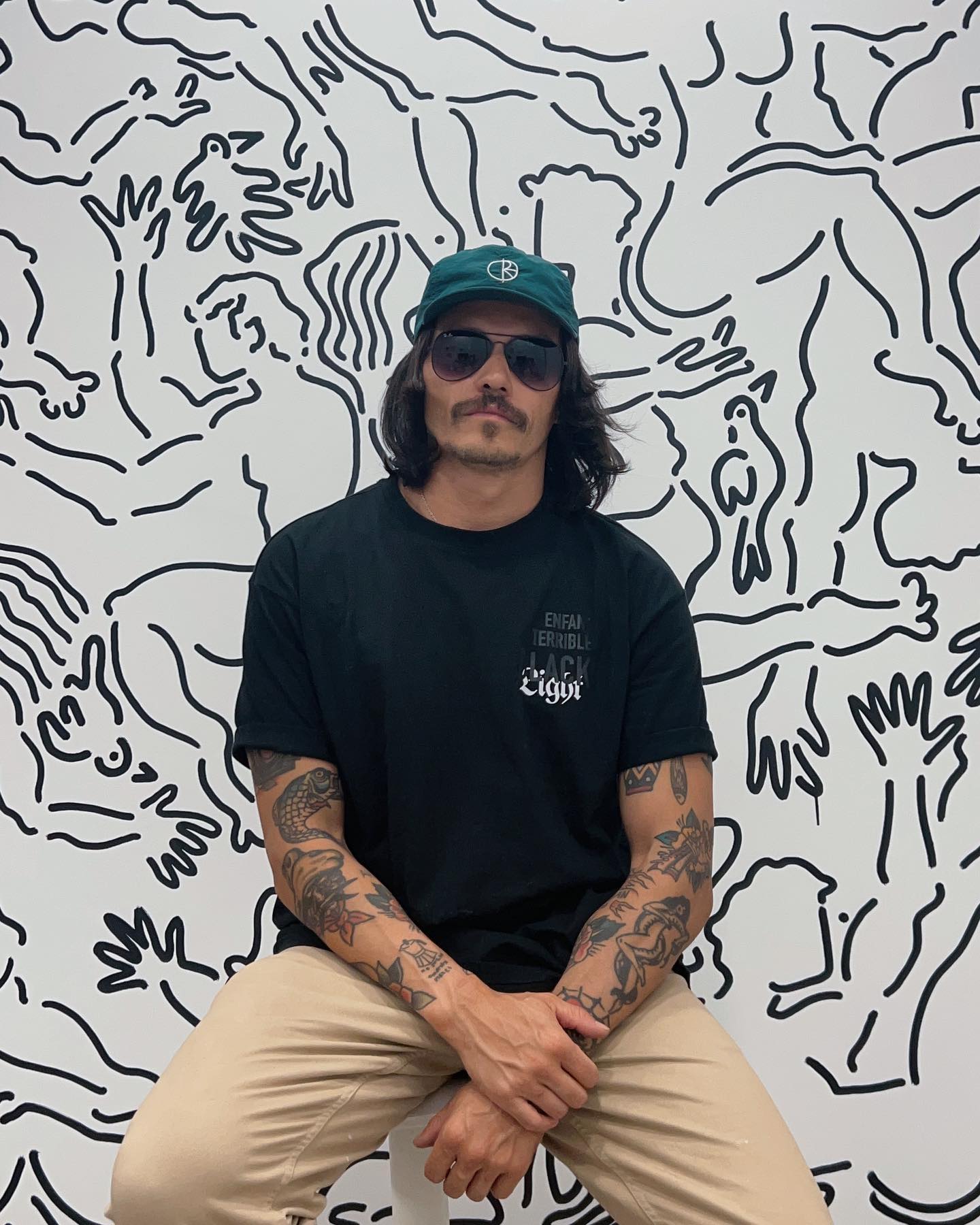 NICOLAS VILLAMIZARCOLOMBIA

---

Born in Bogotá in 1982 and educated in the French way, Nicolás Villamizar has been painting since he was 4 years old, being inspired by his father who also was a painter.

Villamizar started his professional career in 2016 and has since then combined painting with illustration and creative direction for brands such as Amazon, GQ, McDonald's, Estrella Galicia, Peugeot, and Mercedes Benz.

He settled 15 years ago in Madrid, his home, he has exhibited his works at the Kreisler Gallery, Casa de América, and art fairs such as Art Mad, Just Mad, and Mula Fest. While residing in Madrid, he travels to places such as Mexico, Colombia, and France.

Villamizar draws inspiration from organic shapes, intimacy, and the human body in general. His work is full of color and elusive framing. Spontaneous impulses endow his works with an almost comforting nostalgia. In his paintings, there is a constant mixture of street and intimacy that, together, form an interesting diary of her life.

CV
---
EXHIBITIONS
2023 — 'Collusion' Black Gallery, Madrid, Spain
2022—'Äntwerp' Black Gallery, Antwerp, Belgium
2017—'NEW BEGINNINGS' GALGO Studio
2013—'Color y error' LA CASA DE AMÉRICA MADRID
2016—Murals exhibition 400 anniversary Cervantes Casa de América
2011—'Aeropuertos y Lo que escondo' Cortacabeza, Madrid, Spain
GROUP EXHIBITIONS
2020—Collective Exhibition 'Static' Esqina Cosmopolitan Lodge Gallery, Lisbon, Portugal
2019—Collective Exhibition 'Llorando a Chavela' Casa de América
2018—Collective Exhibition 'En torno al Círculo' Galeria Kreisler
2017—Collective Exhibition at MULAFEST
2016—Mural/Peace memorial, Liceo Frances Louis Pasteur, ASALF, Alliance Française, Bogotá Colombia
2016—'JUSTMAD.' Diciembre 2015 Collective Exhibitionen Galeria Kreisler 'I AM X Up & Coming'
2012—'CONQUERING ROOFTOPS' Collective Exhibition with Borja Bonafuente and Jorge Caamaño
2011—Collective Exhibition with PAUPAC AZUL, 'FUN' Fundación Mapfre, Madrid, Spain
2009—Collective Exhibition, LOMOGRAPHY, Spain