PIROEHBELGIUM

---

Pieter Van den Bergh, alias Piroeh, is a Belgian artist born in 1998. That was introduced to graffiti in 2012. After finishing his graphic design and illustration studies in 2020, he started to question his practice. With newfound ambition and first and foremost, bubbling with creativity, Piroeh One was and still is completely ready to make himself a revered name in the exquisite world of art.

Inspired by artists like Kaws, Jean- Michel Basquiat, Mark Rothko, Keith Haring, and Christopher Wool, he deconstructs the aesthetic of graffiti writing to find the tipping point of Neo-expressionism, pop art, abstract expressionism, street art, and contemporary arts. He has since established and refined a very appealing and recognizable style throughout all his works and projects. Breaking the walls of graffiti only finding its place on the streets is one of many missions Piroeh One finds dear to his overall personality.

Always improving and further developing himself is an art in itself and thus reflects on his canvasses, every time the paint touches the canvas Piroeh is found with new wind, his creative capacities have far from reached the ceiling of his potential.

CV
---
EXHIBITIONS
2023 — 'Why Does It Have To Make Sense' Black—Gallery, Antwerp, Belgium
2023 — 'Collusion' Black—Gallery, NYC, USA
2023 — 'Collusion' Black—Gallery, Madrid, Spain
2022 —'BEAU MONDE' Winkler gallery, St Tropez, France
2022 —'One' Black—Gallery, Antwerp, Belgium
2021 —The Guest, Belgium
2021 —De Mixx, Belgium
PRESS
2023 — REVISTA: Los artistas Nicolás Villamizar y Piroeh One presentan "Collusion" en Madrid
2023 — TAPAS MAGAZINE: ¿qué hacer en Madrid?
2023 — El artista Nicoläs Villamizar estrena exposición en su nuevo estudio de Madrid
2022 — HLN: Piroeh haalt 1.600 euro op met veiling van kunstwerk ten voordele van oorlogsslachtoffers in Oekraïne
QUIVERING ABSTRACTION
100cm × 150cmMixed media on canvas
CINDER, ASH AND FIRE
100cm × 150cmMixed media on canvas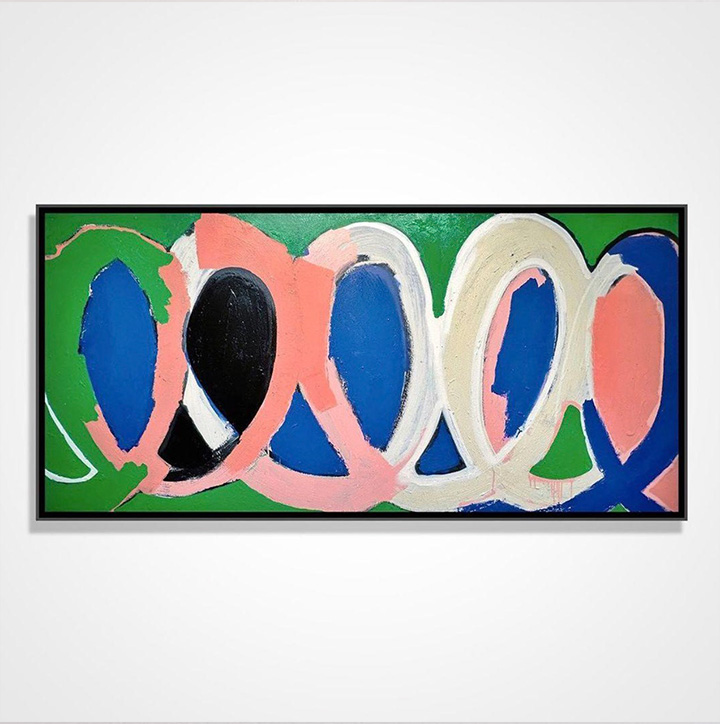 UNTITLED, 2022
90cm × 190cmMixed media on canvas